Make Sure Your Company Complies with the Defense of Trade Secrets Act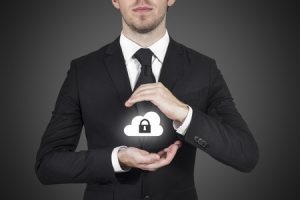 This spring, Congress passed and President Obama signed into law the Defense of Trade Secrets Act (the "DTSA"), a piece of legislation that has been called the most important federal intellectual property law passed since the Lanham Act was enacted 70 years ago to provide federal protection to trademarks.  Substantively, the DTSA tracks the Uniform Trade Secrets Act in large part, which has been previously enacted in every state other than New York and Massachusetts.
For the first time, the DTSA provides a federal civil action for trade secret owners, enabling them to sue in federal court for damages related to theft of trade secrets. Some noteworthy features of the new law include a provision for civil seizure early in the action, without notice to the defendant, and the ability to restrict a former employee from joining a competitor in certain circumstances.
Importantly, the DTSA does not eliminate or preempt existing state laws. Because the DTSA was largely modeled after the Uniform Trade Secrets Act, many provisions are the same as or similar to various state laws. The remedies under most state trade secret laws and the DTSA include both money damages, injunctive relief and exemplary damages (for willful and malicious misappropriation), and attorneys' fees.
A less heralded feature of the DTSA is the requirement that an employer provide notice to its employees, consultants and independent contractors in any contract governing the use of such employer's trade secrets or other confidential information entered into after May 11, 2016 that such person many not be held liable under any trade secret law in connection with a disclosure that is made in confidence to a federal, state or local official pursuant to the reporting or investigation of a violation of law or is made in a complaint that is filed under seal in a lawsuit.  Such contracts may include employment contracts, independent contractor agreements, consulting agreements, severance agreements, non-compete and non-solicitation agreements.  Providing the required notice can be done either by incorporating specific language into your employment or similar contracts or by cross-referencing the employer's reporting policy.
To ensure that your contracts comply with the DTSA, contact Douglas Park Law at 404-919-1957 or DPark@DouglasParkLaw.com.